Delivery Management Software
Make Deliveo® delivery management software work for your colleagues!
Cloud based delivery management software for courier and parcel services, home delivery or freight forwarding companies.
DELIVEO DISPATCHER INTERFACE
Instead of using additional dispatchers: use Deliveo Courier Management Software!
Dispatching is a place to see the whole process in a sensible, logical representation. Customers could track their loads, and our customer service is relieved with questions about shipment status. A well tuned Deliveo delivery system will save you at least one person's work!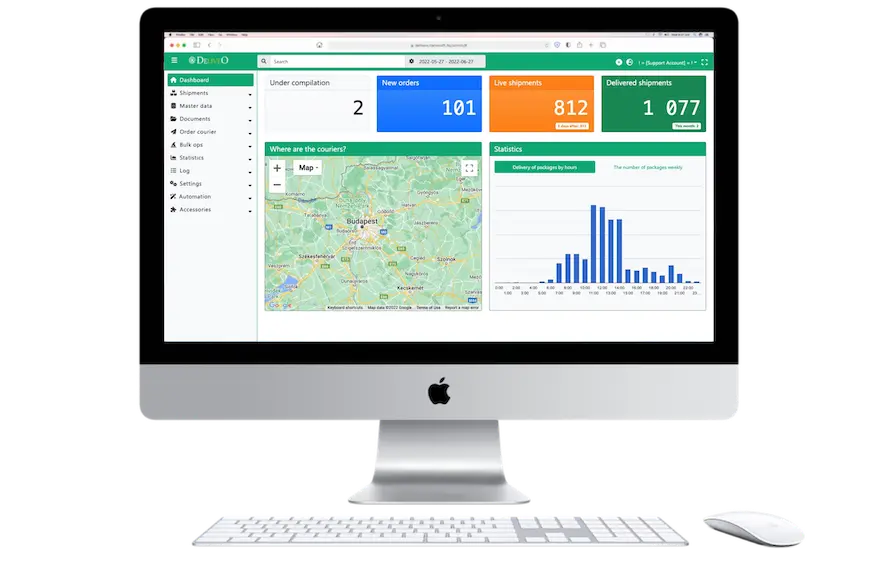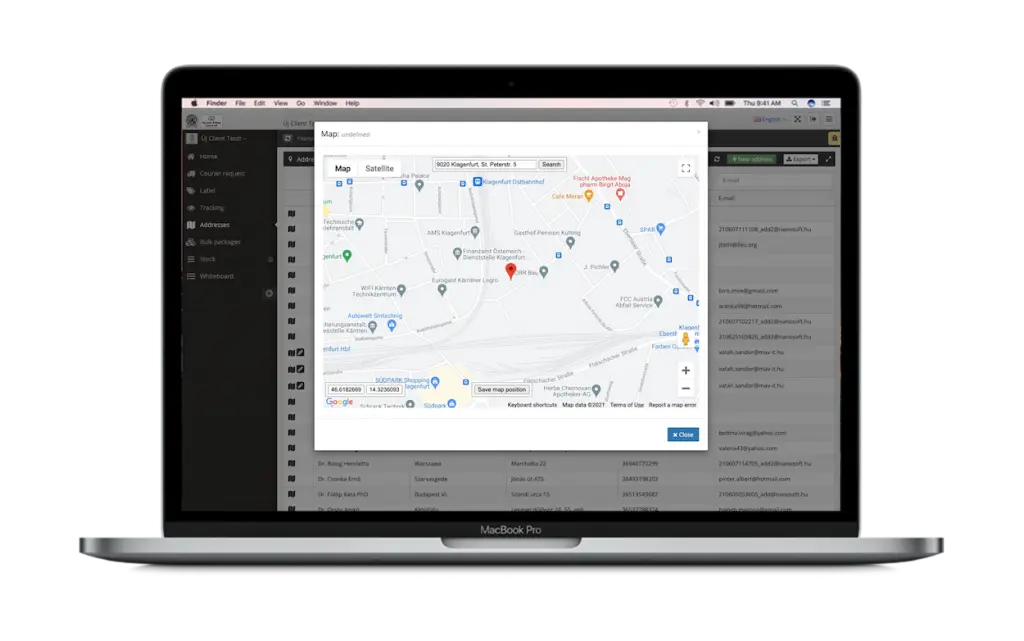 Reduce your customer service workload by up to a quarter
Enable your customers to track their parcels, add new parcels, print labels and manage their own warehouse - all in one place! Deliveo assists small and mid-size courier companies with live order tracking and dispatch management. Key features include driver tracking, scheduling, notifications, a self service client portal.
Is courier time expensive? Give them the Deliveo courier app!
They can use the app or web access to pick up and deliver parcels, take photos and, route planning (route optimization), and proof of delivery. Dispatchers can see the load and location of couriers in real time.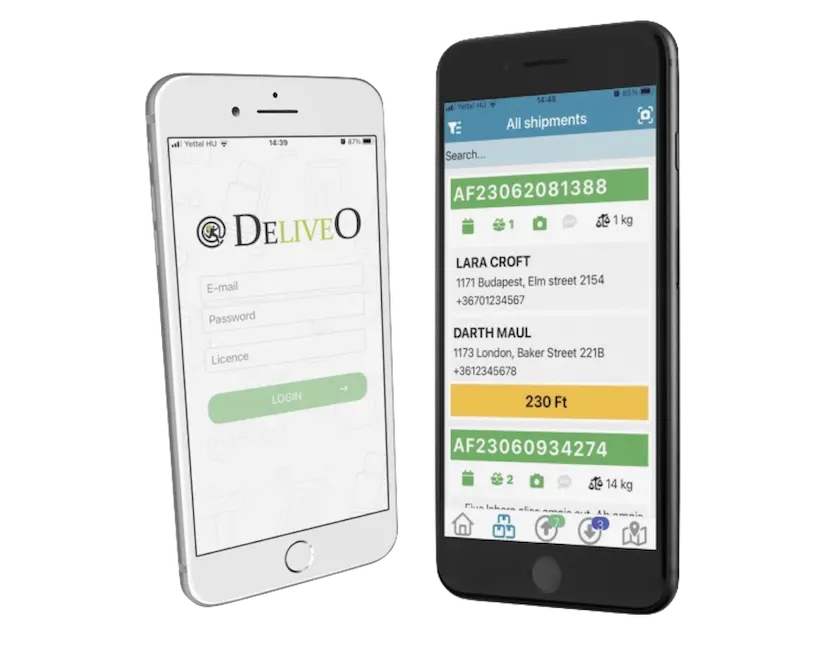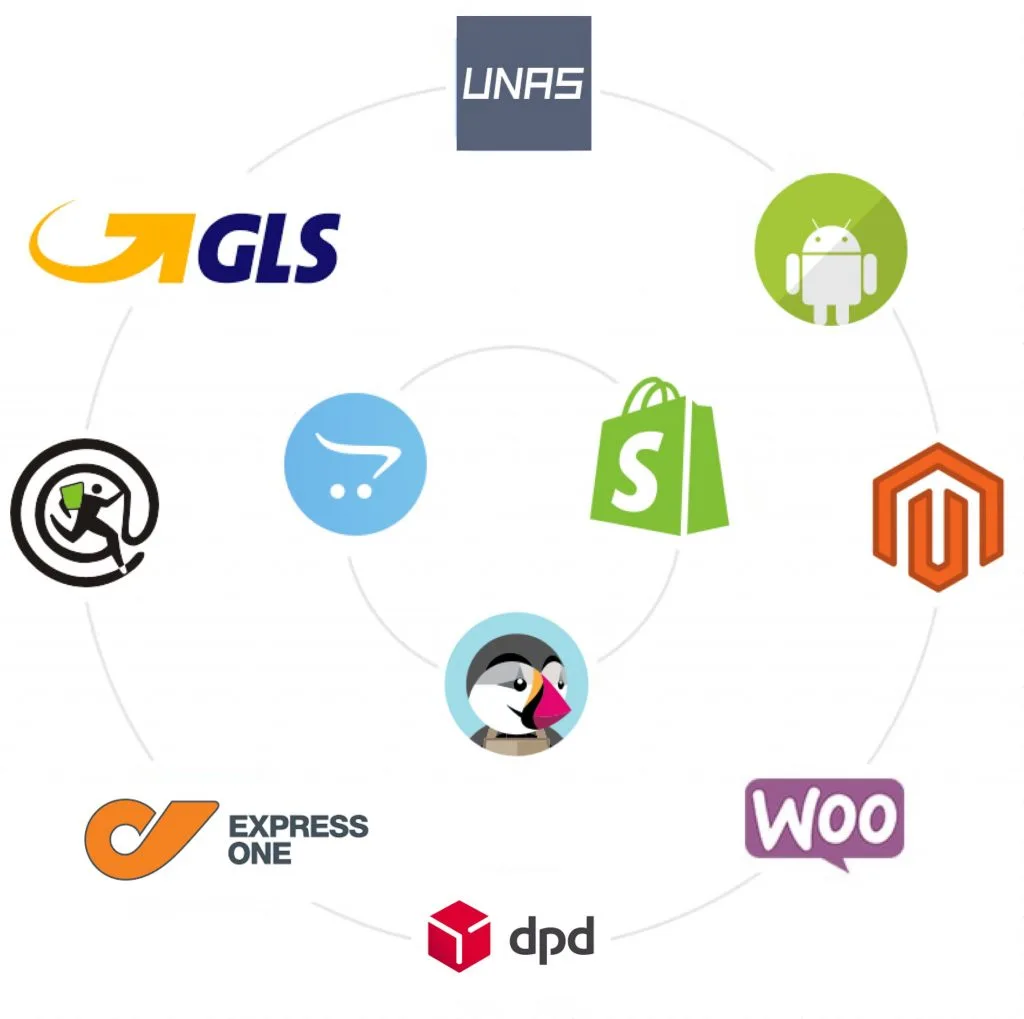 CONNECTION WITH OTHER DELIVERY SYSTEMS
Let delivery software work for You, not the other way around!
Connect efficiently to online stores, other courier systems or develop a custom add-on for your needs. Pass the parcel on for delivery if it's worth more! You can choose from several integrated partners. For ad-hoc parcel dispatches, use the free DWP module!
Courier and parcel services
In Deliveo, customers can track the status and geographic location of their dispatched parcels via a web interface
At any time, you can subdeliver your parcel to other courier services
Automatically prices service charges
Automatically assigns incoming courier orders to couriers
Handles deliveries in up to several currencies
You can send parcels directly to Deliveo from a number of online stores
Dispatchers can always see where the couriers are on a map
The system supports the fullfillment service with its own "mini-warehouse
Sending SMS / E-mail to both the recipient and the sender
Powerful COD management solution for your delivery operation management, with a finance settlement option.

Companies making home deliveries, goods distribution
Track the position of the cars and their remaining tasks on a map
You can plan your tours several days or weeks in advance
Supports package-places within the warehouse and makes it easy to move shipments (even with a barcode scanner) between places
Supports timed deliveries (the driver can also see the opening hours of the recipients on the app!)
Route optimisation helps you get your cargo to its destination in the shortest and fastest way
Shipments can be forwarded to the PalletWays system and from there a transport task can be sent to Deliveo
The customer and the restaurant can track the delivery drivers on a map

Deliveo GO supports voice search
The restaurant can "write" a comment to the courier using speech recognition
Simplified courier call for smooth operation
Dispatcher interface
Essential
Unlimited number of users
20+ free plugins
Client interface
Optional
No client number limit
+ gratis food delivery module
+ gratis website plugin (DWP)
Courier app
IOS + Android
Only the number of couriers logging in at the same time counts, not the number of apps installed.
API
You only need it if you want to connect Deliveo with other systems (e.g. online shops or other courier services).
No traffic limit
Costs in addition to the above fees:
SMS traffic is charged at €0.05 per SMS within the EU.
Google Maps for traffic, directly to Google. You will be required to create your own account directly with Google. Google gives you USD 200 worth of free credits every month.
Frequently Asked Questions
"Deliveo courier software is an easy-to-use, great program that makes our work much easier, eliminating the need for paper-based administration."
"What we like about it is that it connects our sales, transport and driver colleagues in one interface. Paperwork has been eliminated, everything is done digitally."
"The relationship with the developer makes collaboration flexible and the price is for delivery system affordable. This fleet management minimize costs through efficient monitoring of your delivery fleet last-mile delivery."
"It is always up to date, its operations are constantly supported and it can accommodate our individual needs. And in terms of value for money, I think it is unbeatable."
"Our couriers particularly like the Deliveo mobile app. With a mobile app, we always know where our courier is without using external GPS."
"Using Deliveo delivery management software saves me one person's work, which is no small expense these days."